We found the perfect VP of sales, and we didn't hire him
All the stories I shared in this blog so far came from some sort of success. This is not one of them. I'm going to share how we went from zero sales to almost hiring our perfect VP of Sales, and where we ended up.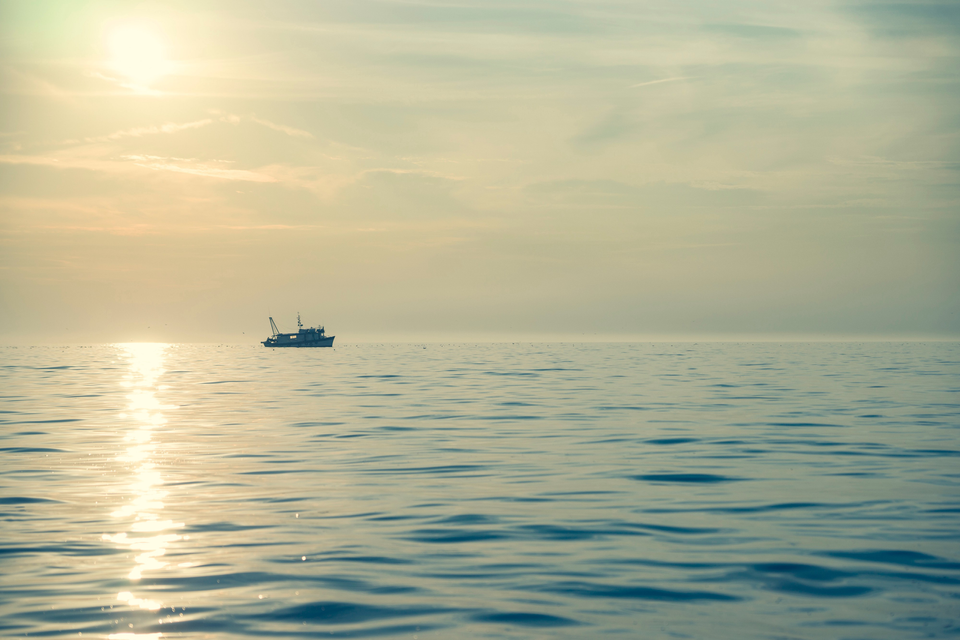 All the stories I shared in this blog so far came from some sort of success. This is not one of them.
I'm going to share how we went from zero sales to almost hiring our perfect VP of Sales, and where we ended up.
If you never read this blog or heard of Factorial before, I recommend you take a quick look at our beginnings and come back to keep reading.
So we're at the stage where we found that our value proposition resonates very well with our audience, but we still need to discover our sales model and how we'll generate enough revenue from our active user base and incoming leads to build the business we founded.
At the beginning, it's normal that us, the founders, are doing all the sales, and it's actually essential that we talk to leads and customers all the time to learn more about their pains, realities and ways of viewing the world.
But the truth is that some skills that can be good for a founder are also not so great for being a good sales person.
I'm a very curious person, and I love exploring in depth all the nuts and bolts of a customer's business when I talk to them. I also like to think of all the things we can do to make their lives better and grow the value of our business. But that means that I tend to spend way too much time per customer and focus more on the future potential than being a systematic closer. Also, other parts of the business sometimes distract me from selling.
Let's build a sales team
So we decided that it was time to start bringing in sales people who can:
Systematically call leads
Follow-up in an organized way
Track their progress in a shared system of record
Focus on the short term results
Close, close, close and nothing else
Since we didn't know yet how our ideal sales person looked like, we decided to go with a very broad definition and start narrowing down as we learned.
That's not the most efficient way of recruiting a team, but that was the cost of learning what we needed during the process, and we prioritized learning.
To begin with, we listed three positions:
An Inside Sales role, someone who would call our inbound leads and help them through the decision making process.
A Sales Manager, who could do the previous role but also assume a manager role and build the team from within.
A VP of Sales, somehow a unicorn that would also join the executive team and develop a sales playbook, think long term and contribute to our strategy.
To be clear, we didn't want to hire all of them, but we would rather cast a wide net and see what kind of fish we would get.
During this process, two things happened:
We learned a lot about the right profile for our sales positions.
We accidentally caught a big fish.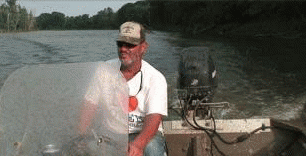 The big fish
What happened is that the perfect candidate applied. He was a young executive at a handful of very successful startups in the San Francisco Bay Area. And he suddenly applied to our job position.
More relevant though, he was a sales executive, manager, director and even .VP of Sales at two massively successful companies, one of them very close to what we do here at Factorial. His knowledge and past experience alone would have been very impactful for us.
After a few Skype calls we started to seriously consider the opportunity and he flew to Barcelona to meet with us face to face. We spent two full days working together on a plan and got to the point where we all got very excited. Too excited. And that's not good.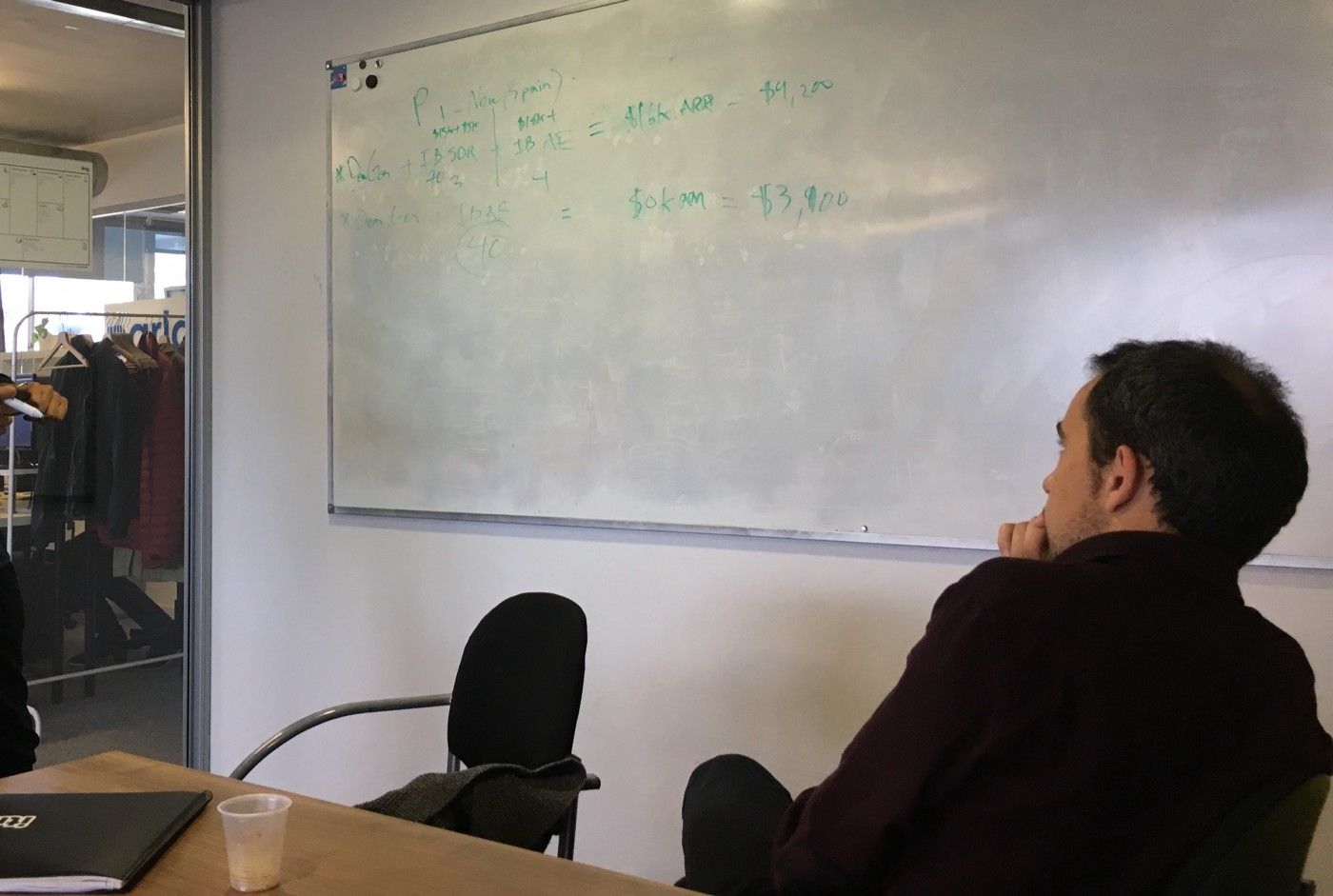 All the boxes were ticked: Incredibly relevant experience, great attitude, very good chemistry with the rest of the team, ambition, flexibility, eagerness to start over again, need for adventure. And the most important to me: I felt like I could trust him with a critical part of our company.
Our business model is quite special, and having someone who was leading a fast growth sales organization in a similar model was more than we could hope for.
After all this excitement we went right away to negotiating an agreement and extended him an offer. Yes, straight to closing the deal.

I hate to admit it, but after the heat of the moment, I absolutely felt the sweat starting to dry and the mood cooling down. The negotiation had been tiring, and I gave him a very short time frame to accept our offer.
The wait was painful. It included a whole week-end of doubts. Did we rush the decision? He would be a great VP of Sales, but…
Were we ready to hire a VP of Sales?
It turns out we didn't spend that much time thinking about this. Over the weekend we went through multiple scenarios. Bringing him onboard would definitely allow us to step up our game and we would be able to build and grow a successful sales organization.
There were a couple of minor handicaps, but mostly we also felt like hiring him would be an investment towards scaling sales, and we were not at that stage yet. Of course it would have been a good investment long-term, but running a startup is often managing scarce resources and making trade-offs.
So, what happened?
Nothing.
I have to say I wasn't ready to deal with this scenario. The weekend went by and the deadline for him accepting the offer passed. As we joked internally, we had the Schrödinger's VP of Sales, in and out at the same time.
It turns out that he was having similar thoughts on his own, and reached a similar conclusion. We were asking him to relocate from the U.S. to Barcelona and take a high responsibility job in an early stage startup.
After a few e-mails, we agreed that it was a bit too early for both of us to make the move, and that we would have to keep the flirting going for a while before it was a better time.
I'm sure we'll both wonder at some point…
What if?
So here we are, back to selling, selling, selling. I'm the first sales person, and the de facto sales leader. My goal is to establish the foundation and keep leading the team myself until it's ready to scale.
By the way, we're looking for hungry entrepreneurial minds to join our sales team. No matter your experience, age or background. Come with the right attitude and grow with us.
Who knows, maybe you're our next VP of Sales?