Everything you wanted to know about Factorial's €2.8M Seed Round but were afraid to ask
Factorial raised a €2.800.000 Seed Round from three great investors, and I want to tell you how it went and everything we learned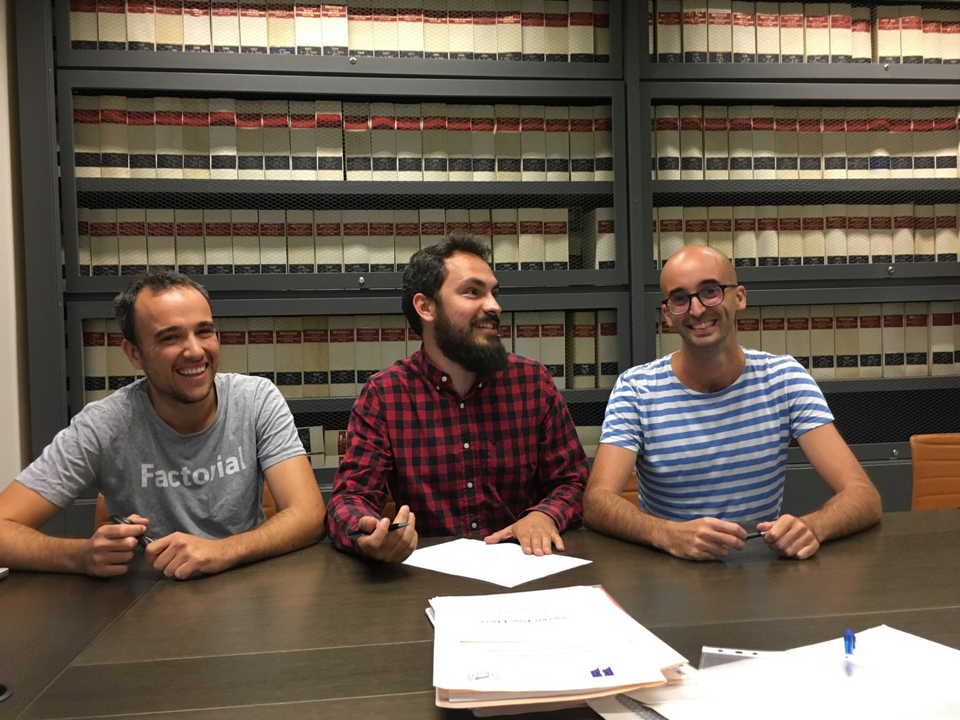 Factorial raised a €2.800.000 Seed Round from three great investors, and I want to tell you how it went and everything we learned
Factorial is an HR Software for small and medium enterprises. By automating HR, employee benefits and payroll, companies can save a lot of time and focus on what matters: their people.
Before getting into the process of raising a round of investment for Factorial, I think it's important to take a look at an important question: why raise?
We felt a "click"
Do you know those cases when you're asking yourself "am I there yet?" and you don't even know how to answer the question? That's how we felt earlier this year. It had been one a half years since we started Factorial and it felt like we learned important lessons, and we had clear ideas on what we had to do next. But still, it was hard to know if we "were there."
At that point, we had a company with its first customers, some early revenue but most importantly over a year of learnings around the problems of our customers, what worked and what didn't, how to reach a growing number of companies with almost no marketing budget and many happy users. So far so good, but we wanted to know what came next.
Somewhere along the spring of 2018, we were struggling while developing payroll into Factorial. It's a tough product to build, and we knew we couldn't sacrifice the ease of use that granted us a very high customer satisfaction (and Net Promoter Score). It was at some point during the process of building product, talking to a lot of HR people and discussing endlessly with our team that we started making all the pieces of the puzzle fit. It turned out that we got to a point where the different parts of our product would feed each other and made the entire value proposition of Factorial an order of magnitude stronger.
Simply put: a time-off software that doesn't feed your payroll system means e-mails and excel spreadsheets. A solution for employee benefits that's all awesome in itself but requires your HR person to sync data back and forth with an external labor advisor solves a problem to create another one. And a payroll solution that requires half of the company to be asking the same questions over and over makes you wonder why you have all those systems anyway.
So it all clicked. A "sick leave would notify HR and re-calculate the pay slip for that employee. A new employee could configure her personal profile, configure her benefits and inform personal and tax details all at once, getting real-time feedback. The company would own all of their HR data and be able to make better decisions based on it. Ten times better. Click.
Plus, we were running out of money.
Let's raise a seed round
The first thing was to revisit what we had and what we needed to keep growing. We asked ourselves some challenging questions such as:
With what we know now: if we were to start over what would we do differently?
If we had infinite money in the bank, what would we do with it?
Why are we not growing faster?
What's our biggest opportunity?
What's our biggest distraction?
And so on. With that, Pau, Bernat, the rest of the team and I started working on a new plan and came up to the conclusion that we needed to raise a seed round of €1.5m. We also decided that it was time for institutional investors to come in, so far we had raised from business angels and family offices, but at that stage, a top-tier VC could help us in more ways. More on that later.
The process here gets a bit boring. It's a numbers game, plus constantly iterating pitch and deck, upping your game and working on your psychology and confidence. And it's hard. You go to the office and everything is on fire, growth often comes with pain. Go pitch a mediocre VC and get a no. That's tough. I got mad quite often during that process. We talked to more than 50 funds, formally engaged with more than 25, got far with almost 10 of them and ended up right in front of the finish line with 5 investors. You won't believe what happens next.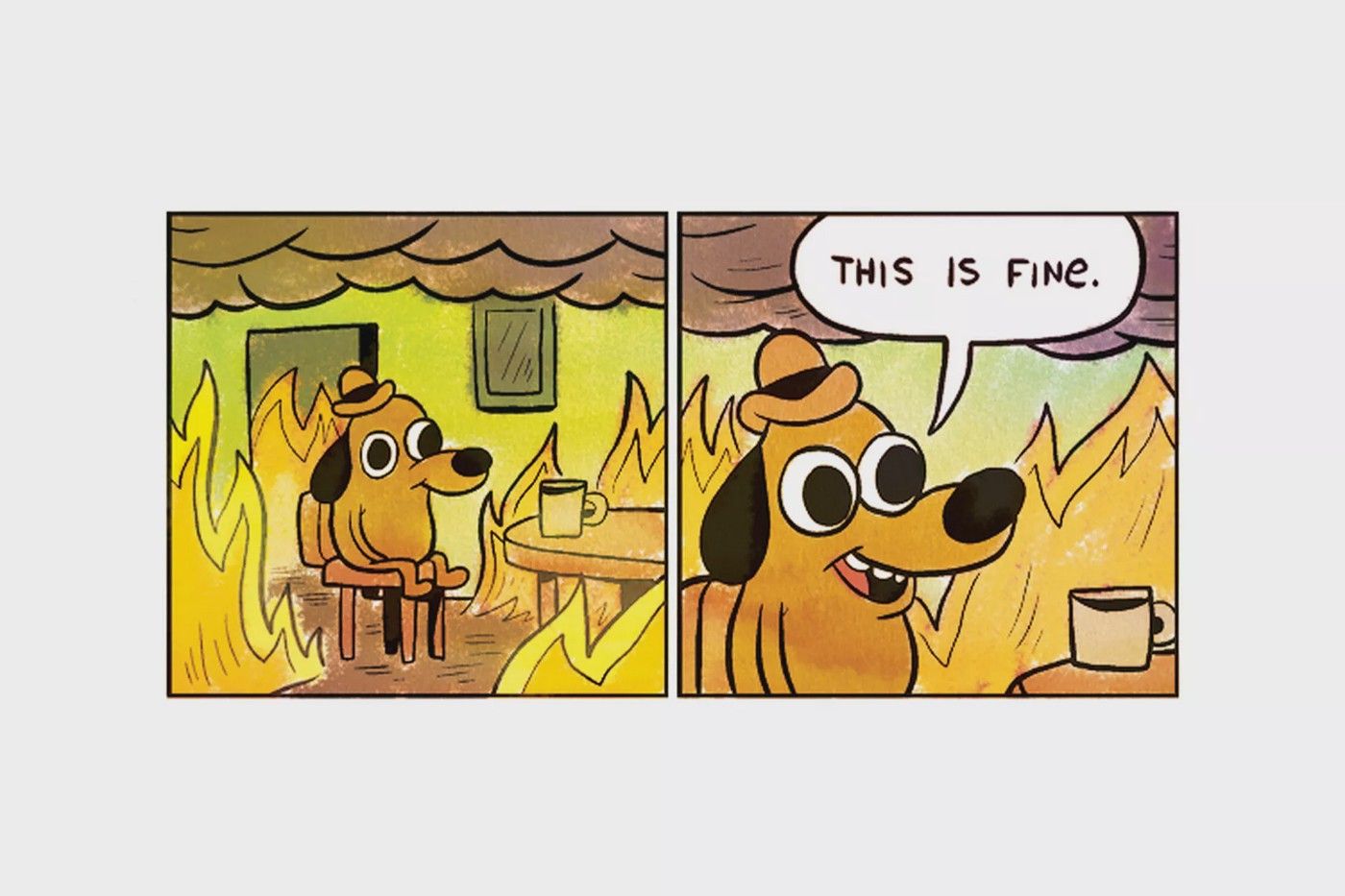 When it rains, it pours
I always heard this expression related to fundraising without fully realizing what it meant. Until now. I don't know if VCs spy on each other, leak how their deals are going, or it's just our confidence level projecting the fact that we've got good offers on the table. But in a matter of days everything went crazy, the 5 firms we were talking to started rushing to a term-sheet, and even new funds tried to meet, analyze and make an investment offer in less than a week. It had taken two months from the start — and three weeks to the fastest firm. We had to choose. And it was not hard.
Creandum approached us right in the middle of the whole fundraising process. Peter sent me a LinkedIn message and asked to do a video call. Right from the first moment I was surprised by how humble Peter and Creandum were– considering it's the best VC in Europe, beating everyone else with their returns. Of course, having invested in Spotify (who just IPO'd) helps. Creandum focused right away on understanding the team, our motivations, and our vision.
It just happened that two days after talking to Peter we were flying to Paris for SaaStr Europa and Creandum's General Partners would be attending as well. We met with one of their GP's and had a long conversation around the future of HR over lunch that got us really excited. These guys think about the future, they don't just try to detect patterns in our short history of CAC to LTV metrics. With no churn yet, LTV is technically infinite. Yet one investor turned us down because that ratio wasn't good enough. Oh well.
So Peter brought in his partner Simon and together started working hard to understand our company, our product, the team we had assembled and all the metrics that were relevant. They flew to Barcelona after just a couple of days and by then we already knew we wanted Creandum to lead the round.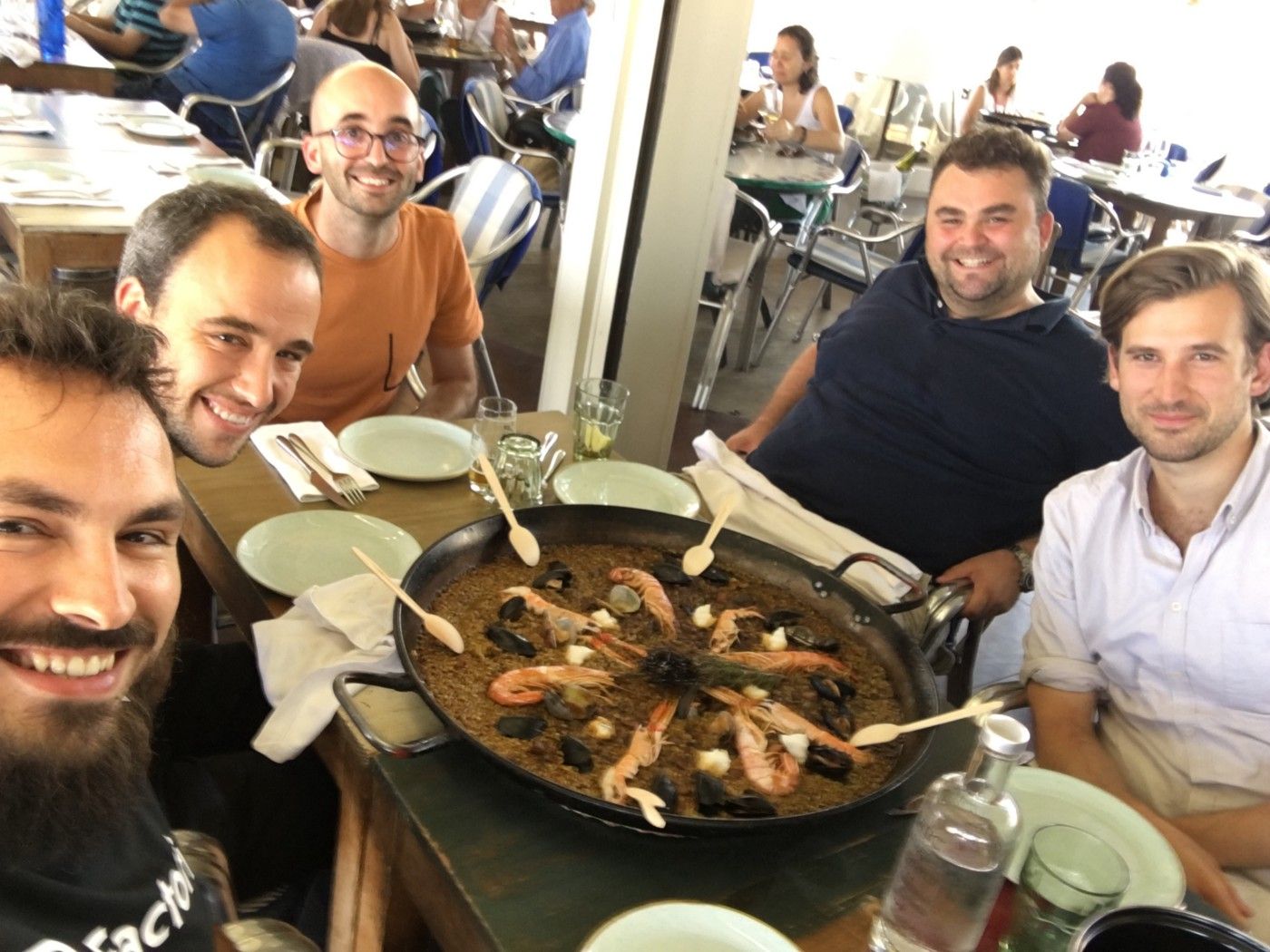 Creandum was one of the fastest investors to make a move, considering they entered in the middle of the process and got ahead of many with their offer. It just took some long discussions, late calls and negotiations until we reached an agreement. Creandum would be leading Factorial's seed round.
After signing a term-sheet
During the fundraising process, we had kept discussing our plan and ambition, and ended up reconsidering our initial estimate to extend our runway while being able to grow faster. We increased the size of the round. So we still needed another investor to join Creandum and help us close the round. At that point, we had four investors who had been for working with us for weeks, plus three that got in just by the time we were signing the term-sheet from Creandum.
We knew right away who we wanted to join the round. We had been talking to K Fund since the beginning. We knew Pablo and Jaime for years now, and the references on Iñaki, Carina and the rest of the team were outstanding. K Fund is a smaller and newer fund, but we felt they have what it takes to be a great partner and we believe they will go very far.
Although our decision with K Fund was almost final, one of the late entrants moved so fast they left everyone else behind. Point Nine Capital is famous for being the most notorious SaaS VC, with their General Partner Christoph Janz being one of the most influential people in this industry (maybe next to Jason Lemkin and Tom Tunguz). We knew Rodrigo from Point Nine for a long time, and they knew us as well. They even invited Pau and me to their portfolio companies retreat in Berlin two years ago.
So with two great funds fighting to get in the deal, we did the only thing we could do: what would help Factorial the most. So we made a deal with both of them.
And that's how we closed our €2.8M Seed round with Creandum, K Fund, and Point Nine Capital. The best performing fund in Europe, the number one in SaaS and the best VC in Spain. Thanks to all of them for joining us in our mad journey to change the world of HR.